About Us
We are a service disabled veteran owned and operated business with our Head Quarters located in Kaufman, TX.
After serving over twenty-two years in the military, I have a deep-rooted passion to continue serving in other ways. It's this passion that drives me to provide ASVAB training for those men and women who wish to serve their country. This training will benefit more than the individual receiving the training; it will benefit the recruiters who are working hard to make mission, and ultimately the Department of Defense will have a smarter force to secure our freedoms.
Mission Statement:
To serve those who wish to serve.
Vision Statement:
To become the first choice for all military applicants in need of ASVAB
preparation, and the first recommendation by all DOD Recruiters.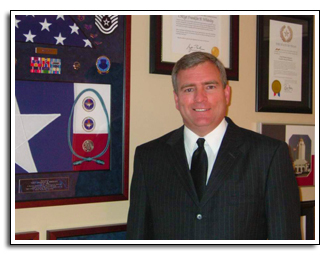 F.B. Whiteley, President/CEO